Posted on October 23, 2011 by Marna
Everyone knows that layoffs do not count as vacations, so imagine my delight when I decided to take my first week off since 2006 and go on a cruise to Cabo. After a year of long hours, my office was cheering me on, handing me condoms, and hoping I would get drunk and laid.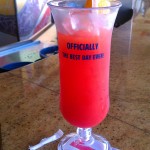 The drunk part I took care of immediately upon boarding.  I walked straight to the pool and had a "Best Day Ever" fruity drink handed to me.  After several more drinks, I eventually figured out where my room was and then went to dinner.  My dinner tablemates were retired or close to it and all on their second marriages.  They were impressed I was traveling alone then suggested I go to the "older singles mingle" later that evening.  I missed that on the activities list because I had my eye on the 20-something mingle, like a good cougar outside her zipcode should.
I hedged my bets and hit both mingles.  I went to the bar at the old mingle and got a draft beer.  When I turned around, I realized the band was playing classic standards like Van Morrison's Brown-Eyed Girl and Kansas' Dust in the Wind.  The only folks dancing were two overweight, 50-something women with a pot-bellied man they plucked from another table.  I drank my beer fast and got out before someone did the electric slide. The young mingle was equally awkward.  It was filled with wedding party kids line dancing to modern music.  I didn't bother ordering a drink.  I turned around and went to my room and ended the day with Drunk:Yes, Laid:No.
The first full day at sea meant Marna's first full day of poolside drink delivery.  Between SPF 70 and bloody mary's, I had all my bases covered while reading Bukowski's Notes of a Dirty Old Man.  That evening my cock hunt lead me to the comedy club.  Yeah, guys like comedy, they'll be there.  And that's where the magic of the low-cut maxi dress worked.  I sat at the bar and was pounced on by a guy two seats away.  After the show, we drank more and I discovered it was his 53rd birthday and he had just wrapped up his second divorce and decided a cruise was the best way to celebrate.  I got to hear all about Idaho and his gastrointestinal problems.  I briefly looked around and decided he had to be Mr. Right Now because it looked like he was as good as it was going to get for me on this cruise.  He asked me to his room where he made us a drink and we made out, but when it came time for us to actually take our clothes off, I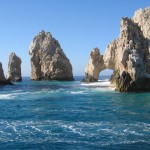 realized a hard-on was no where to be found.  Not even close.  I got the "this never happens" statement which I countered with "well, we HAVE been drinking."  I politely thanked him for a nice night and went to my room and ended the day with Drunk:Yes, Laid:No.  No one in the office pool was going to win the Marna laid bet.
The next day I hooked up with two crazy 40-something sisters and spend the remainder of the trip partying with them.  We joked about cruising in the "newlyweds and almost deads"  boat.  It was clear no one was getting laid unless they were prepared to ruin a marriage.  So, we spent a lot of time talking about our dogs and our next drink order.
For someone who doesn't relax often, this was the perfect vacation.  Next time I'll buy Viagra at the pharmacia and pack my vibrator.