Posted on July 19, 2010 by Marna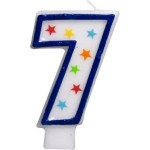 As of today, I've lived in Los Angeles seven years.  It's not really something to celebrate more than mark the time in awe.  It has flown and yet it has stood still.  I spent the afternoon with a New Yorker that relocated three years ago.  She's still adjusting, but mocks the place just like I do.  It's can't-put-your-finger-on-it weird here.  After a bottle of wine, we concluded we liked the weather.
Dating is still hard.  Finding work is harder.  I've got the seven-year itch.