Posted on December 26, 2012 by Marna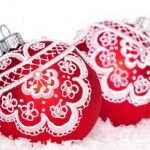 It's that most wonderful time of the year….when single men realize they are alone.  Apparently when you combine that with home for the holidays, you have the formula for hot and horny.
About six months ago I was contacted by "Jack" because he was considering taking a job in Santa Barbara.  He was currently in West Hollywood and wanted to understand the social scene if he were to make the move.  I gave him the grim reality and he decided to take another job in Los Angeles.
I received a checkin email from him on the 23rd asking if I was still single and, if so, would I be interested in going out while he was home visiting his parents 30 miles south of me. I told him I was available and suggested we meet at a brewpub I wanted to try in his parents' town.
His response is the reason why I stay home with my dog.  "You wouldn't want to chose a place closer to you, just in case we feel like fooling around?"
While we did meet on a dating website, our communications have been totally career and relocation-related until this point.  Very buddy/platonic.  So, I played it off and told him I was flattered, but we should meet, have a drink and catchup.  As you would expect, I never heard from him to finalize the plan. When I used to go home for Christmas, I always tried to line up activities to get out of the house and away from my mother.  If the internet existed, I probably would have dated to dull the pain of being home too.
I just wish Jack had the balls to take me to his house to show me his trophies, varsity letter jacket, and twin bed.  That's what I call coming home for the holidays.