Posted on January 13, 2011 by Marna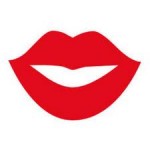 "I've been quoting you all week," a girlfriend told me when she saw me tonight.  I say a lot, but I'm not sure if it's worth repeating most of the time.
The week before we were walking home from a few galleries and noticed two hoodie-wearing cholo gangster types were walking a little too close.  We stepped aside to let them pass and the stopped in front of us.  I immediately went into Brooklyn-ready-to-shank-you-motherfucker mode.  They made small talk.  Our short answers and lack of interest did not drive them away.  And then, the question that sent them turning on their heels and crossing the street mid-block:
"Do you really think we're going to fuck a guy in a hoodie."
This may be the first time my mouth got me OUT of trouble.