Posted on October 04, 2012 by Marna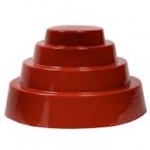 In the continuing de-evolution of real men, there are arguments that this phenomenon started in the '70s when divorces increased and boys were raised by single mothers.  OK, then what explains men in their '60s that behave like… pussies.  In my case, I'm going to blame it on California, again.
I received a voice mail two days after a flight I took.  Here's a modified transcript:
"Hi Marna, this is Idiot.  You sat a few rows back from me on our San Francisco shuttle.  I smiled at you and you smiled back but I don't think you recognized me."
One date.  You have salt and pepper hair and glasses and look like every other 61 year-old in Santa Barbara, that's probably why I didn't recognize you.
"I know it was you because you have a very distinctive look."
Yeah, you don't find super white skin and red hair easily in coastal California.
"I just though I'd call to tell you I saw you and to hope all is well in your relationship.  Best.  Oh, this is Idiot."
So, here's how this would of played out from a confident, east coast guy:
"Marna?" he says with a head tilt.  "It's Confident Guy, how are you?"
If I act like don't know him, his response would be, "Oh, I'm sorry, you look exactly like someone I've met."
Confrontation complete.  No sweat.  Hell, his backup plan could of been a debark, tarmac hello. You don't call two wimpy days later and play out the scenario on voice mail…unless you are a soft beta male from California.