Imagine Comments Off

on Imagine
Posted on December 08, 2010 by Marna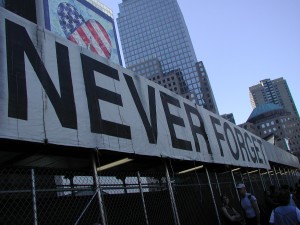 You always remember your first.  While I wish I had been old enough to remember the death of icons such as Hendrix and Joplin, my first was John Lennon.  I was in bed when he was gunned down, but I'll always remember the next day like some people remember the JFK death train when it passed through their town.
We talked about Lennon in every class that day in high school.  Most of us weren't even Beatles fans.  But for members of Generation X/the lost generation, this was on our watch and the iconic death of someone we could relate to…more so than Elvis who belonged to our parents' era.
I didn't have another day like that until Kurt Cobain died.  That one didn't really bother me, but I was married at the time and my husband was insanely depressed after Kurt blew his brains out.  Several months later we separated.
Of course, I remember where I was when I got the news my father died.  I think everyone remembers the big ones like that.  But what is more impressive is for years afterwards, my admin and a vendor I worked with on that day continued to send "thinking of you" notes and emails.
My I-remember-when rounds out with 9/11.  Yeah, I remember running down Fulton Street while 2,751 people died.  I'm now organizing a trip back for the 10th anniversary.
Imagine all the people, living for today.