Posted on March 06, 2011 by Marna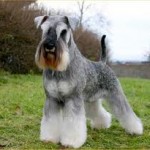 When I was signing my lease, the assistant, a lifetime native of Santa Barbara, warned me, "Whatever you do, just be nice to everyone.  Even ex-boyfriends.  This town is small."  I realize this falls under The Golden Rule crap my parents taught me.
I haven't seen The Schnauzer since the infamous hot tub/back shaving incident.  My Golden Rule is Out of Sight/Out of Mind because I just wasn't that into him.  Hairy back aside (have you seen my thighs? I know about embracing heritage), when he admitted he had a porn addiction and thought beer was a waste of money, I knew he wasn't the guy for me.  When he said he was conflicted because he wanted to marry a girl with little-to-no sexual history, I knew I wasn't the girl for him.  Nice getting to know you, but we aren't right for each other.
Next.
Imagine my surprise when I received a text message from The Schnauzer Friday, "Hi Marna, I saw you walking with your date yesterday.  Its OK I understand. I was hoping we could still be friends I thought you were interesting."
I'm not sure where this communication is coming from since it's been more than a month since his clipping.  I realize this is a small town, and I will be polite if I ever seen him squeezing the melons in Trader Joe's, but I really don't need another friend.
My friends have great communication skills.  And they don't mince words.